L'intelligence Artificielle n'est plus une course mais une réalité
Le jour où les grands groupes tels que @Google, @Apple, @Facebook, @Amazon, @Microsoft ont massivement investi, peu après 2010, pour explorer leurs immenses bases de données, les IA ont pris vie. Les robots "hyper" intelligents que l'on attendait sous une forme humaine sont déjà à l'œuvre, mais sous une forme dématérialisée et décentralisée. Les machines apprenantes ne font pas de bruit et on ne risque pas de les rencontrer dans la rue.
---
#MACHINE LEARNING
#BIG DATA
#DEEP LEARNING
#DATA MINING
---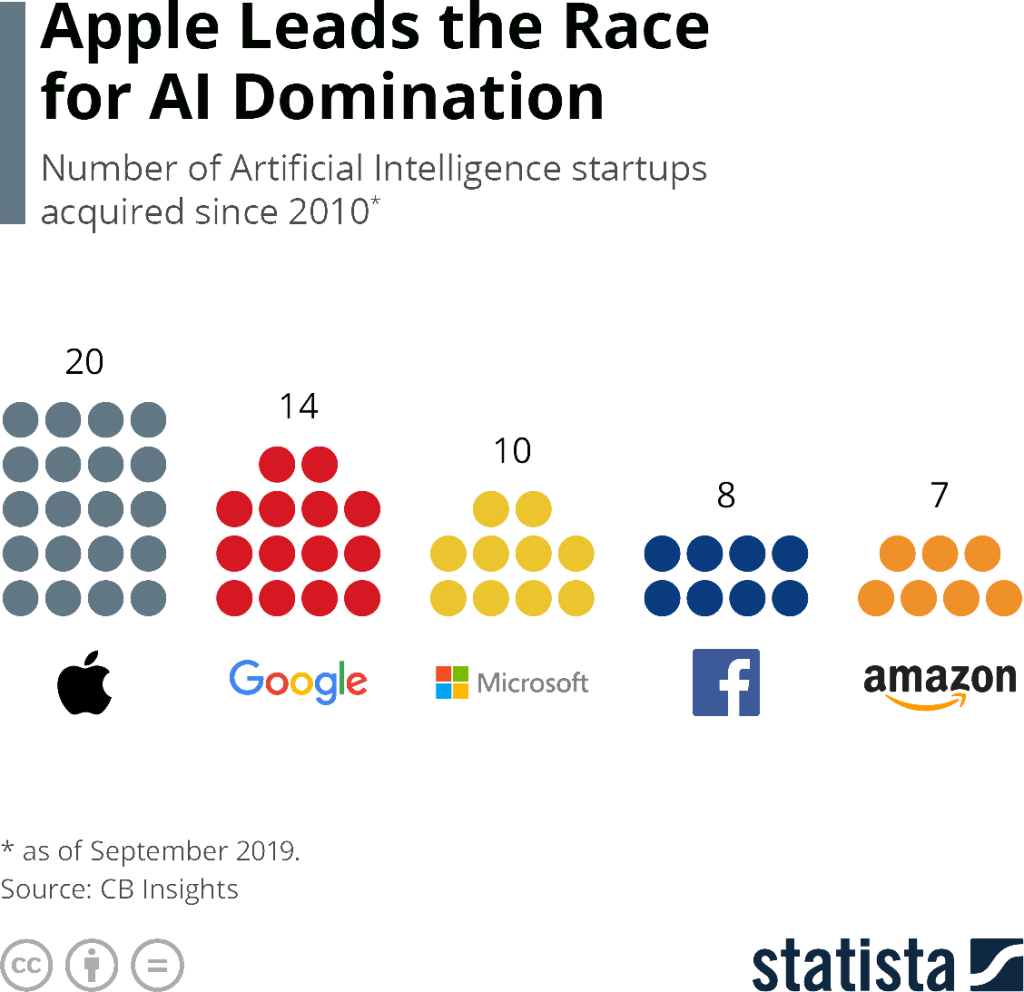 Par conséquent, fin 2017, le monde a déjà un retour d'expérience sur l'utilisation de ces machines intelligentes et nous pouvons désormais nous poser ces questions :
Comment vivons-nous avec les machines intelligentes ?
Ces nouveaux outils ne sont-ils pas terriblement utiles ?
Quel moteur de recherche trouve plus de bonnes réponses que GOOGLE ?
Quel réseau relie plus de personnes que FACEBOOK ?
Quel marchand offre plus de choix et de services qu'AMAZON ?
Pouvons-nous nous passer :
D'un SMARTPHONE ?
D'une voiture qui nous évite les accidents et les bouchons ?
D'une application de translation instantanée textuelle et vocale ?
D'une reconnaissance vocale et musicale : SHAZAM, SIRI, CORTANA, OK GOOGLE ?
D'une reconnaissance d'image en temps réel ?
Sommes nous prêts à lui donner plus de place ?
Selon l'hypothèse la plus probable, L'Humanité est prête à laisser entrer l'IA dans son existence même si elle n'a pas vraiment conscience de le faire. Ceci laisse imaginer plus aisément le monde de 2050.
Articles connexes :
Move Over Mobile, AI Has Arrived, Forbes de 2016 de @Reggie Bradford
AI Has Arrived, and That Really Worries the World's Brightest Minds, WIRED 2015.01 de @Robert McMillan.